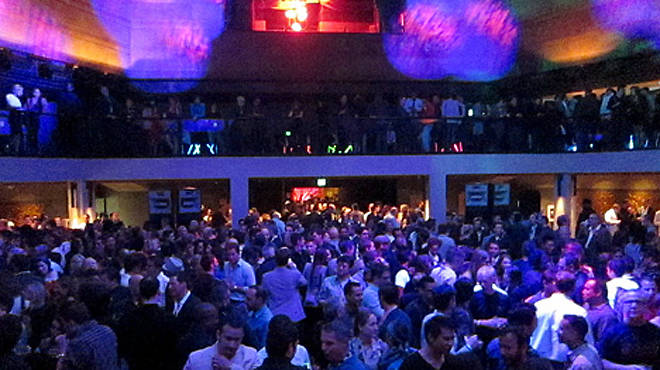 Gay LA: Best gay power parties: Outfest
If you want to mingle with the movers and shakers of gay LA, you have to know where to find them. A good start are these gay power parties, which are teeming with out insiders. Whether it's a celebration of the arts, equality or each other, these soirées know how to fête what's important—and always include who's important.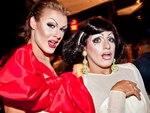 GLAAD Media Awards
The GLAAD Media Awards in Los Angeles are like the gay Golden Globes. It's a high-spirited celebration where everyone from the best in LGBT talent to outstanding creators of gay media is honored before a ballroom packed with out Hollywood power players. All the glad-handing, air kisses, back slaps and introductions at the cocktail reception preceding the big event would alone be worth the price of admission, but the main event—which has honored LGBT icons such as Wanda Sykes and Chaz Bono alongside gay community allies including the late Elizabeth Taylor, Drew Barrymore and Josh Hutcherson—is where the real magic happens. This is the event at which to see and be seen.
2013 date: April 20
Tickets: $500+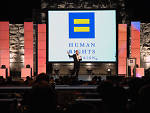 HRC annual Los Angeles Dinner
Scarlett Johansson, Kathy Griffin and Charlize Theron are three of the A-list names (yes, Kathy, when it comes to your gays, you're A-list all the way) who have received the Ally for Equality Award at the Human Rights Campaign Gala Dinner in Los Angeles. A powerful cocktail of celebrity, politics and social activism, the Tinseltown edition of the HRC Gala hits town around early spring, bringing with it a bit more gravitas than most LA fundraisers, if only because it draws both openly gay and LGBT-friendly politicians, activists and journalists into the normal swirl of celebrities that tend to be familiar faces on the red carpet at these affairs.
2013 date: March 23
Tickets: $275 – $400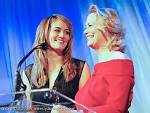 An Evening with Women
An Evening with Women is the Los Angeles Gay & Lesbian Center's premier annual female-centric event honoring lesbians, bisexual women and their allies, with proceeds benefiting the Center's vital services for women and girls. There is perhaps no bigger, better attended event for LA's lesbian community than this one as evidenced by the list of past attendees and performers which includes Courtney Love, Ashlee Simpson, Gina Gershon, Kat Von D, Samantha Ronson and Wanda Sykes. To call it a Sapphic extravaganza might even be an understatement.
2013 date: May 18
Tickets: $300 – $3,000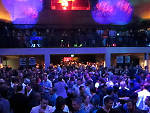 Outfest opening and closing night galas
For ten days each summer, Outfest, the world's largest gay & lesbian film festival, takes over the gay social calendar in Los Angeles with a slew of parties, screenings and galas that attract a veritable who's who of out filmmakers, actors and bold-faced below-the-line names. Each year, the centerpiece events of the festival are the opening and closing night galas, which tend to be Absolut-fueled schmoozefests where introductions are easy-going and the opportunities for networking with celebrigays of all stripes are plentiful.
2013 dates: July 11–21
Tickets: $40 – $175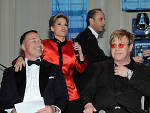 Elton John AIDS Foundation Academy Awards Viewing Party
It's been two decades since Elton John began hosting his annual Academy Awards viewing party as a benefit for his eponymous AIDS foundation. But what started as a humble fund-raising party, with entertainment provided by Sir Elton himself, has grown into an Oscar-night bash second only in popularity to Vanity Fair's signature Academy Award fête. If you want to rub elbows with event co-chairs like Ellen Degeneres & Portia de Rossi, Neil Patrick Harris & David Burtka or Elton himself, this is your golden ticket on Oscar night(just be warned that it ain't cheap or easy to get).
2013 date: February 24
Tickets: $3,500+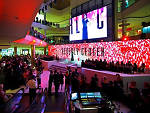 Fashion's Night Out Los Angeles
When it comes to fashion, Los Angeles and New York are rarely in sync, but Fashion's Night Out is one of those rare occasions when the two cities are in sartorial step. In perfect time with their NYC counterparts, LA's fashionistas mix, mingle and, most importantly, shop at FNOLA while dishing about fashion and sipping sassy cocktails in the city's chicest boutiques. Opening ceremonies traditionally kick off at the Beverly Center and then fan out to tony addresses along Melrose and Robertson Avenues and beyond. This is the night when all the creative kids in their pumped up kicks take to the streets to show the world what they've got. A percentage of the proceeds from this parade of posh outfits benefits the New York City AIDS Fund as well as various other local and national charities.
2013 date: First week of September
Free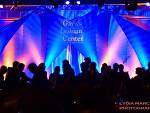 Los Angeles Gay & Lesbian Center Anniversary Gala and Auction
Forty plus years in the game and a stellar record of achievement have earned the Los Angeles Gay & Lesbian Center's Anniversary Gala & Auction a place of reverence on the annual social calendars of powerful gay and lesbian Angelenos. Celebrating notable figures in the local LGBT community, this soirée has a more homegrown feel than events of similar scale. That said, it's also the type of community-oriented event that could only happen in a town like Los Angeles—where the "community" includes the likes of Jane Lynch, Gus Van Sant, Lynda Perry, Zachary Quinto and the ubiquitous Neil Patrick Harris.
2013 date: Early November
Tickets: $300 – $400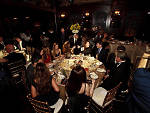 "The Envelope Please"—APLA's annual Oscar-viewing party
The weeks surrounding the Academy Awards are a particularly magical time in the City of Angels, but it's the night that the Oscars are handed out for which we all live. Where you spend that night (and with whom) is a major decision. For the last 11 years, AIDS Project Los Angeles has hosted its "The Envelope Please" Oscar viewing party at the Abbey, considered by many to be among the world's best gay bars. APLA's annual benefit is one of the hottest tickets in town, attracting celebrity hosts, A-list gays and those who love them, as well as an overflow crowd from the neighboring Elton John AIDS Foundation Academy Awards Party, which is a must-stop for celebs on Hollywood's big night. And yes…more than a few Oscar winners have been known to stumble into the APLA after-party, where DJs spin well after the final golden statuette has been claimed and the last tears associated with winning it have dried.
2013 date: February 24
Tickets: $500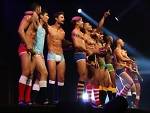 Macy's Glamorama
Supermodel…Work! Each fall, Macy's Glamorama gives LA's fashionable set a double dose of entertainment with a concert and runway show benefiting AIDS Project Los Angeles and Project Angel Food. One of the major fashion happenings of the season in Los Angeles, Glamorama is well attended by gay-lebs, fashionistas and Hollywood types. The after-party is the perfect opportunity to casually mix with the crowd as a DJ spins while model-pretty bartenders pour intoxicating libations until the wee hours of the morning.
2013 date: Mid-September
Tickets: $75 – $1,000